When you talk about Beale Street do your friends say things like "Uuugh, why would anyone want to go there?" Do you say those things? I don't understand it.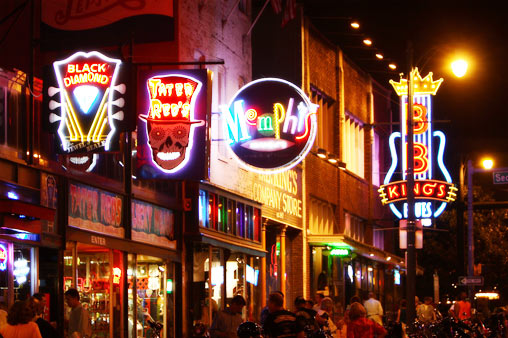 Beale Street is fun. It's really fun! There is live music all the time. For free anyone can walk down the street and hear 2 to 7 live musicians that are all really good playing blues and rock and roll all day. Want a beer? Walk in any direction and you'll probably bump into a counter where you can buy a large beer to drink and carry around with you place to place. Hungry? Despite what most memphians seem to believe there is really good food on Beale too. Mrs Pollys may have the best chicken and waffles in town, Johnny G's is true good New Orleans creole food, Dyers burgers was featured on the food network for their long tradition of greasy burgers.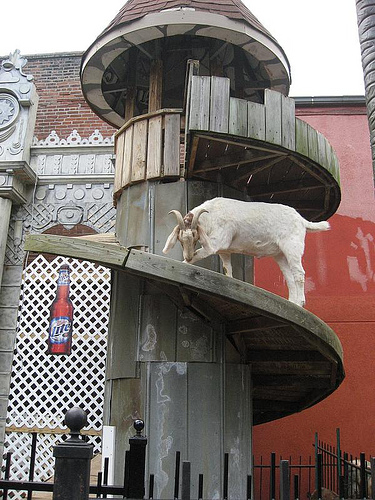 There's even goats! Two live goats have a pen in the Silky O'Sullivans courtyard. Can we put this to rest memphis? I know it's crazy on a friday or saturday night but that's like hating the grocery store because you only go there at 5pm on weekdays. There are also a lot of tourists down there… why not meet some and expand your horizons? That's all. I love Memphis and I love downtown so I had to say something about it. Thanks for reading and have a good day.